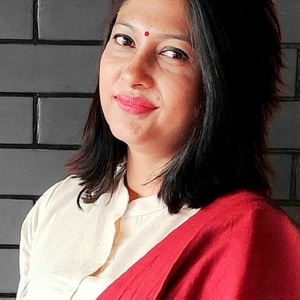 Dilara BEGUM (Bangladesh)
Candidacy
| | |
| --- | --- |
| Position | Librarian (Acting) and Associate Professor |
| Organisation | East West University |
Motivation statement
I have more than 20 years of experiences in library management fields. My incessant contributions are to transform LIS professionals' roles from traditional approach to contemporary approach as well as share my own knowledge and experiences to my national and international colleagues.
As a manager of an academic library as well as Chairperson of the Department of Information Studies and Library Management, I strive to provide service excellence in every way. I have executed a remarkable accomplishment in my library as well as for LIS professionals in South Asia. Here, I would like to highlight my role as General Secretary, DLNetSA, Country Coordinator of Information Literacy Consortium sponsored by UNESCO, elected Senior Vice President and Women Affairs Secretary of Library Association of Bangladesh (LAB) from 2009-2014, President (Acting) of Library Association of Bangladesh (LAB) in 2011. In 2014,
I have attended International Visitor Leadership Program funded by U.S. Department of State's Bureau of Educational and Cultural Affairs (ECA) premier professional exchange program as foreign leader and scholar for meeting American colleagues and become better acquainted with the United States, its culture, and its people. I got the prestigious award, 'Prof. Indira Parikh 50 Women in Education Leaders' in 2018 by the World Education Congress recognizing my contribution in LIS education.
I have been engaging with IFLA since 2006 and working as a standing committee member since 2011. Besides, I also worked as Secretary, Information Literacy Section. Now I am actively working with IFLA as the following positions: Information Coordinator of Asia Oceania Section • Standing Committee Member of Management and Marketing Section I believe that professional bodies are the highest authorities who can collaborate globally and make ways for future professionals. If I get this position, I can devote my contribution to the betterment of our profession around the world.