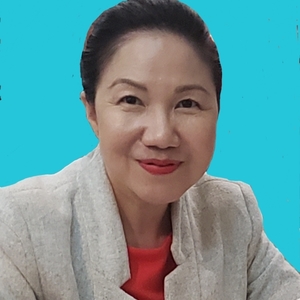 Man Yi Helen CHAN (China)
Candidacy
| | |
| --- | --- |
| Position | Lecturer (P/T) |
| Organisation | The University of Hong kong |
Motivation statement
As an IFLA LSN SC Member since 2017 and Secretary of the section (2019-2021), I've been deeply involved in different LSN projects, including (1) Co-coordinating the joint webinar of the LSN Section and IL Section including handling the technology in Sept 2020; (2) Coordinating the translation of LSN brochure into 10 languages with experts from over 8 countries; (3) Translating the dyslexia guidelines and disseminated it widely in Hong Kong; (4) Creating the Translation Guidelines for SC Members to follow; (5) Providing technical support to LSN members in joining zoom meetings and submitting ideas for the IFLA Virtual Event Handbook; (6) Writing the LSN Accessibility Guidelines updated version with LSN colleagues; (7) Writing the action plan updates 2021.
During my first term (2016-2021), I actively disseminated IFLA and LSN messages in Hong Kong. My work includes presenting the IFLA & LSN messages at Asia's leading Learning and Teaching Expo in 2016, 2017, 2019, and 2020, in addition to facilitating Hong Kong Library Association to invite Ms. Barbara Lison (IFLA President-elect 2019-2021) and Mr. Hiroshi Kawamura (SC LPD/IFLA, SC RASCAO/IFLA) to deliver public lectures in 2018 and 2019 respectively.
Participation and communication are key in my leadership, especially in my work as a Lecturer (P/T) of a MsLIM program at The University of Hong Kong, and the Vice-Chair of an NPO. My move between different LIS sectors and associations of the field has colored my library experience. This would clearly benefit my work as the professional Division Committee Chair.
During my IFLA time, I have seen the right change which I strongly agree with. I have also seen the engagement of different professional units make the world better with library services. I would love to be one of the 8 Professional Division Committee Chairs and ensure library services benefit all.