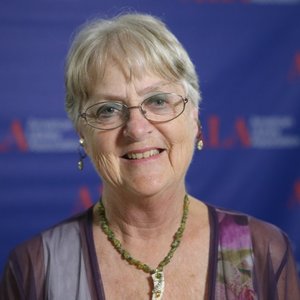 Nancy BOLT (United States of America)
Candidacy
| | |
| --- | --- |
| Position | President |
| Organisation | Nancy Bolt & Associates |
Motivation statement
I am pleased to be nominated by my colleagues from Divisions and Sections to be a Professional Division Chair. I am honored they trust I have the skills necessary to provide this essential leadership function in IFLA.
I have been involved in IFLA for the past 20 years. Between 2000 and 2014, I was the Section Chair of Government Libraries, a Division Chair, and then on the IFLA Governing Board for two years. In 2014 I joined the Section on Library Service to People with Special Needs (LSN) as a member, then Secretary and then Chair.
Working with the dedicated members of LSN, we have completed or are working on guidelines for library service to five marginalized groups of library users. Equity, inclusion, and diversity remain a high priority for me  personally and professionally.
In my library career, I spent 18 years as the State Librarian in Colorado, USA, working with all types of libraries to create quality library services to the people of Colorado. In 2005 I restarted my library consulting business as Nancy Bolt & Associates. In both of these positions I had a high level of responsibility and little authority. My role in both of these positions was to evaluate the needs and interests of disparate groups and work with them to move forward toward individual organizational and common goals. As part of my preparation for this work, I engaged in training as a facilitator and mediator and earned certification as a Strategic Management Professional from the Association of Strategic Planning.
At this point in my career, I have moved from Library Consultant to Library Advocate and have the time and energy to be a Professional Division Chair. I would greatly appreciate your vote.