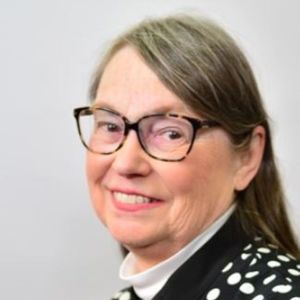 Marydee OJALA (United States of America)
Candidacy
| | |
| --- | --- |
| Position | Editor-in-Chief |
| Organisation | Online Searcher |
Motivation statement
I would like to take on the responsibility of Professional Division Chair, building on my 15 years of involvement with IFLA and having held officer positions in two different sections (RISS and LTR). I have also held leadership positions within SLA (Special Libraries Association) with its U.S. and Europe chapters. I believe, based on my experience with IFLA sections and other library associations, that I am well-positioned to co-ordinate professional activities among the various IFLA entities, to communicate at all levels, and to understand the concerns of IFLA members and affiliate organisations. I recognize the need to align the work of professional units with IFLA strategy and will work towards that end.
On a personal level, I have lived and worked in three different countries and have family in Finland, Germany and Kenya. I've written for international publications and successfully edited articles written by librarians whose first language is not English. I've spoken at professional library conferences around the world, which has given me the opportunity to learn, firsthand, about library issues in countries other than my own. Because of this, I believe that libraries and librarians can, and should, have an impact internationally, nationally and locally. We have important roles to play in regards to sustainable development, diversity and equity, literacy of all types, and member engagement. The world is changing, libraries are evolving, digital transformation is a reality not just a buzzword and associations must be prepared for the next normal.
If chosen as a Professional Division Chair, I will do my best to represent the professional sections, to advocate for libraries, and to support the goals and future direction of IFLA.