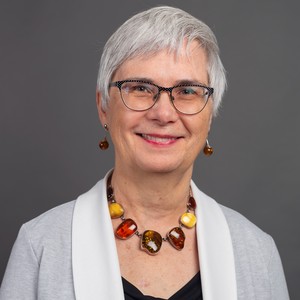 Leslie WEIR (Canada)
Candidacy
| | |
| --- | --- |
| Position | Librarian and Archivist of Canada |
| Organisation | Library and Archives Canada |
Motivation statement
An active member of the Management and Marketing Committee over the past eight years and Secretary for the past four years, I have been engaged with many different committees and divisions at IFLA. At Management and Marketing, as well as my role as Secretary, I have been active in and led the IFLA PressReader International Marketing Award Jury and worked in collaboration with many different sections in the development of joint sessions and other initiatives.
My career in libraries has taken place in public, academic, special and national libraries. I have played roles in cataloguing, acquisitions, reference, IT, and overseen the transition to digital. Most recently, I have been in leadership roles, including as University Librarian at the University of Ottawa (until 2018) and, since August 2019, the Librarian and Archivist of Canada. I have also been active in other library associations including as President of the Canadian Association of Research Libraries (CARL) and the Ontario Library Association and on the Board of the Association of Research Libraries. I have acted as a mentor to early and midcareer library professionals through the Northern Exposure to Leadership and the ARL Leadership Fellows Program.
I am excited by the new roles of advisor, facilitator and coach and the chance to learn more about all the sections and divisions of IFLA. I am keen to support Committees and Divisions in the development of their activities, action plans and projects in line with IFLA's mission. I believe strongly in the power of collaboration and the synergies of working together to realize our goals. This is an exciting time for IFLA with the implementation of its new governance and the new approach and roles for the Professional Division Committee Chairs and I am ready and willing to work for the future of IFLA together.