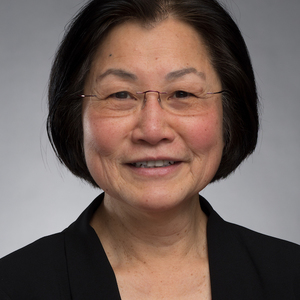 May CHANG (United States of America)
Candidacy
| | |
| --- | --- |
| Organisation | University of Cincinnati |
Motivation statement
I am standing for the Professional Division Committee (PDC) Chair position to advance IFLA's professional activities and as the international platform to advocate for libraries. I continue to be motivated by IFLA colleagues who demonstrate the value of international librarianship and inspire me with their dedication and collegiality.
Since joining IFLA in 2013, I have been active in committee work, helped organize pre-conference meetings and main sessions at WLICs, provided guidance and support to members, and reviewed policy documents. I have served on the IT Section SC as Information Coordinator and Secretary, and am the current Chair. During my tenure, I promoted joint activities with other Sections as part of active support for diversity and inclusion and building more dynamic professional units. I am also Division III Co-Secretary and a Corresponding Member of RSCAO. I formed the Big Data SIG to explore the subject and its impact on libraries. I also participated in the Global Vision workshops and organized follow up meetings with my local and regional librarians and facilitated discussions for feedback.
My leadership/management approach is based on collaboration and co-elevation to build teams. As a PDC Chair, I will work with Sections, SIGs and other PDC Chairs to raise the profile and impact of professional activities globally as well as continue to engage with all members.
I would be honored to receive your support.