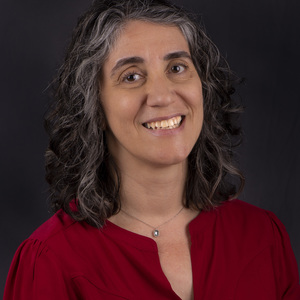 Athena SALABA (United States of America)
Candidacy
| | |
| --- | --- |
| Position | Professor |
| Organisation | School of Information, Kent State University |
Motivation statement
My IFLA involvement started 15+ years ago, as a member and secretary of an WG, which lead to the development of the FRSAD bibliographic model. The active engagement with library professionals from around the world became a driving force for the development of my career and continued involvement in IFLA. I served as a member of the BCM Review Group, as a member and chair of the Subject Analysis & Access Section, I attended most annual WLICs since, I participated in several WGs, collaborated and encouraged collaboration across sections and interests, and I had the opportunity to participate in one of the Global Vision workshops. I strongly believe in the international aspect of librarianship and teach courses on international librarianship, standards, and practices. I am invested in the future of librarianship and the success of IFLA in carrying out its mission.
I have served in leadership positions in a number of international professional organizations, chairing committees, as a board member, secretary, and treasurer. In addition, I have experience in strategic planning at my home institution, in administration, and as a representative of our colleagues, academic unit, university, and the LIS field. Representatives are facilators of a two-directional communication.
I was fortunate to have great mentors who encoureage my involvement in professional organizations early on. I wish to help young professionals - including young to IFLA (i.e. new volunteers) from diverse backgrounds to get involved in the important work of IFLA.
I have the necessary background and skills for a Professional Division Chair. I am committed to serving as a facilitator, mentor, communicator, and collaborator for all sections, with all officers, and members of the division, and connect division sections with other groups. I promise to guide, support, and advocate for diverse interests. My personal philosophy is one of fairness.