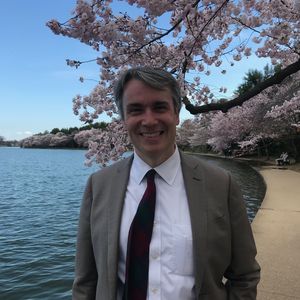 Theron WESTERVELT (United States of America)
Candidacy
| | |
| --- | --- |
| Position | Chief, U.S./Anglo Division |
| Organisation | Library of Congress |
Motivation statement
The benefits which are gained through the international engagement and collaboration offered by an organization like IFLA cannot be understated. Not only does this provide each person involved in the organization a means of expanding their own knowledge and understanding, but it allows them the vital benefit of sharing the problems and solutions in their own work with colleagues around the world and working together to reach farther than they would have on their own.
I have worked collaboratively with other sections at IFLA on satellite sessions, including one on grey literature at WLIC 2019 that has since led to an edited volume of papers on the topic.
I very much want to support and enable the sections to continue to build upon the strong foundations of an active and engaged membership; to help them in their work, both on their own and with other sections to provide the outcomes that enable us to advance our shared goals.
Some of my most rewarding work has been not merely in managing large, comprehensive strategic initiatives within my own institution, but in investing my time and energy in leading collaboratively with a wide range of colleagues in organizations such as NASIG and The Keepers Registry.
With the new IFLA governance structure, we have a great opportunity to work strategically and get the most out of the wide range of experiences, perspectives and expertise with which IFLA is so rich.