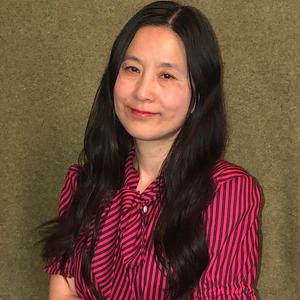 Lan GAO (United States of America)
Candidacy
| | |
| --- | --- |
| Position | Senior Subject Department Librarian |
| Organisation | Cleveland Public Library |
Motivation statement
I would like to have the opportunity to serve as a Professional Division Committee Chair for the IFLA Professional Structure. I started my service on the IFLA Library Services to Multicultural Populations (MCULTP) Standing Committee in 2017. After my term commenced in Wrocław, Poland, I was appointed to be the Section's Information Coordinator (2017-2019). Currently I am serving as the Chair of the MCULTP Section for the term of 2019-2021.
For several years, I was involved in various IFLA activities and projects: translated the IFLA/UNESCO Multicultural Library Manifesto Toolkit from English to Chinese (collaborated with a committee member); served as 2018 IFLA WLIC Open Session Chair in Kuala Lumpur, Malaysia; organized and chaired in-person and online business meetings; coordinated Section WLIC Open Sessions; and reported Section activities and achievements back to IFLA.
I truly believe that IFLA's new governance structure calls for strong leadership. A leadership that will not only encourage and support new ideas and collaborations, but will also inspire and visualize sustainable goals. We library workers could all endeavor together to achieve the aforementioned goals.
Serving on the IFLA committee has provided an enriching experience of sharing best practice of diversity and inclusiveness among library professionals from around the world. As a library professional who advocates for equity and inclusion, I would like to use my skill set to promote IFLA work locally and globally. I will also spare no effort to advocate the advancement of multiculturalism in the library field. Last but not least, I would like to strengthen the communication among IFLA and its professional units, create unique opportunities for IFLA professionals to mentor each other and expand their horizons in a transparent and supporting professional environment.
I sincerely ask for your support and endorsement for me to serve as an IFLA Professional Division Committee Chair.