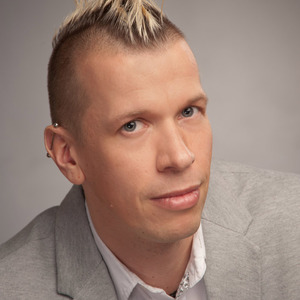 Patrick DANOWSKI (Austria)
Candidacy
| | |
| --- | --- |
| Position | Manager of the Library |
| Organisation | IST Austria Library |
Motivation statement
Since 2007 when I visited my first IFLA conference I got engaged, first more like an adopted member of the IT section and later a Convenor of the Library 2.0 working group. For 4 years I have been a member of the Science and Technology Library Section where I directly started as a chair. It was always important to me to build networks for cooperation with other sections to identify common topics.
Since the beginning I'm also known to always ask critical questions. Certainly because, I always wanted to make IFLA a better and more open organisation. Now as IFLA has begun a big change I would like to be an active part of upcoming transformation of IFLA.
As Professional Division Committee Chair I would like to fill this new structure of IFLA with life. Together with the feedback of the community the change process can become an advantage for all sections. Together we can create an environment where all voices will be heard and where every Librarian can find knowledge to connect with. I have seen the challenges of both smaller and larger Sections and think both can learn from each other's success stories and challenges. As one of the Chairs I would like to foster the exchange and cooperation of the Sections.