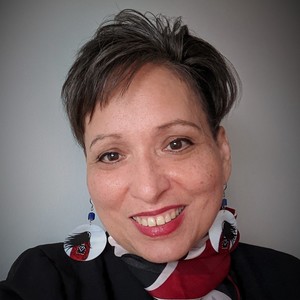 Camille CALLISON (Canada)
Candidacy
| | |
| --- | --- |
| Position | Indigenous Strategies Librarian |
| Organisation | University of Manitoba |
Motivation statement
I believe that I have the demonstrated expertise, experience and interests that spread across the field of libraries, archives, and cultural heritage as well the work of IFLA's Professional Units.
I have a proven ability to inspire, provide guidance and support, and represent the interests of a diverse range of colleagues and an interest in strategic planning, implementation those plans as well as the review and assessment processes.
I am an experienced leader, communicator, representative of associations and expert networker with the willingness and ability to devote time and energy to the role that I am being nominated for. I endeavour to act with respect, trust, confidentiality, and transparency as a professional. I also recognize the need to protect personal and privileged information expertise, experience, and interest across the library, archives and cultural heritage fields as well as have a keen interest in the work of IFLA's Professional Units.