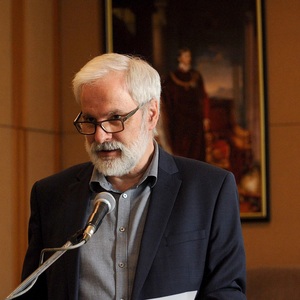 Tomasz GRUSZKOWSKI (Poland)
| | |
| --- | --- |
| Organisation | National Library of Poland |
Motivation statement
IFLA's support is indispensable for libraries to face the future. It can play a major role in sharing expertise among members supporting professional growth and managerial/institutional capacities of librarians and advocating the roles of libraries.
European Division Committee must support libraries in transmitting cultural heritage across the Region – this is what brings the continent as diverse as ours together. But there is much more: embracing diversity through thoughtful communication and enabling libraries as a third (safe) space is essential. We recently faced challenges that canceled most of our plans, now it is crucial to support libraries and enhance the role they play in the 'new normal' post-pandemic times. Literacy and access to culture make lives worth living.
I took part in the discussion of IFLA Global Vision on the European level during continental workshops working with librarians from Iceland to Russia and from Israel to Georgia and Portugal. Cooperation is possible and facilitating it is a must. My communication skills and experience in making cultural heritage accessible digitally, within National Library of Poland and in IFLA as Head of IFLA PAC for digital preservation will help me contribute to cooperation between libraries for the benefit of library field.